Venues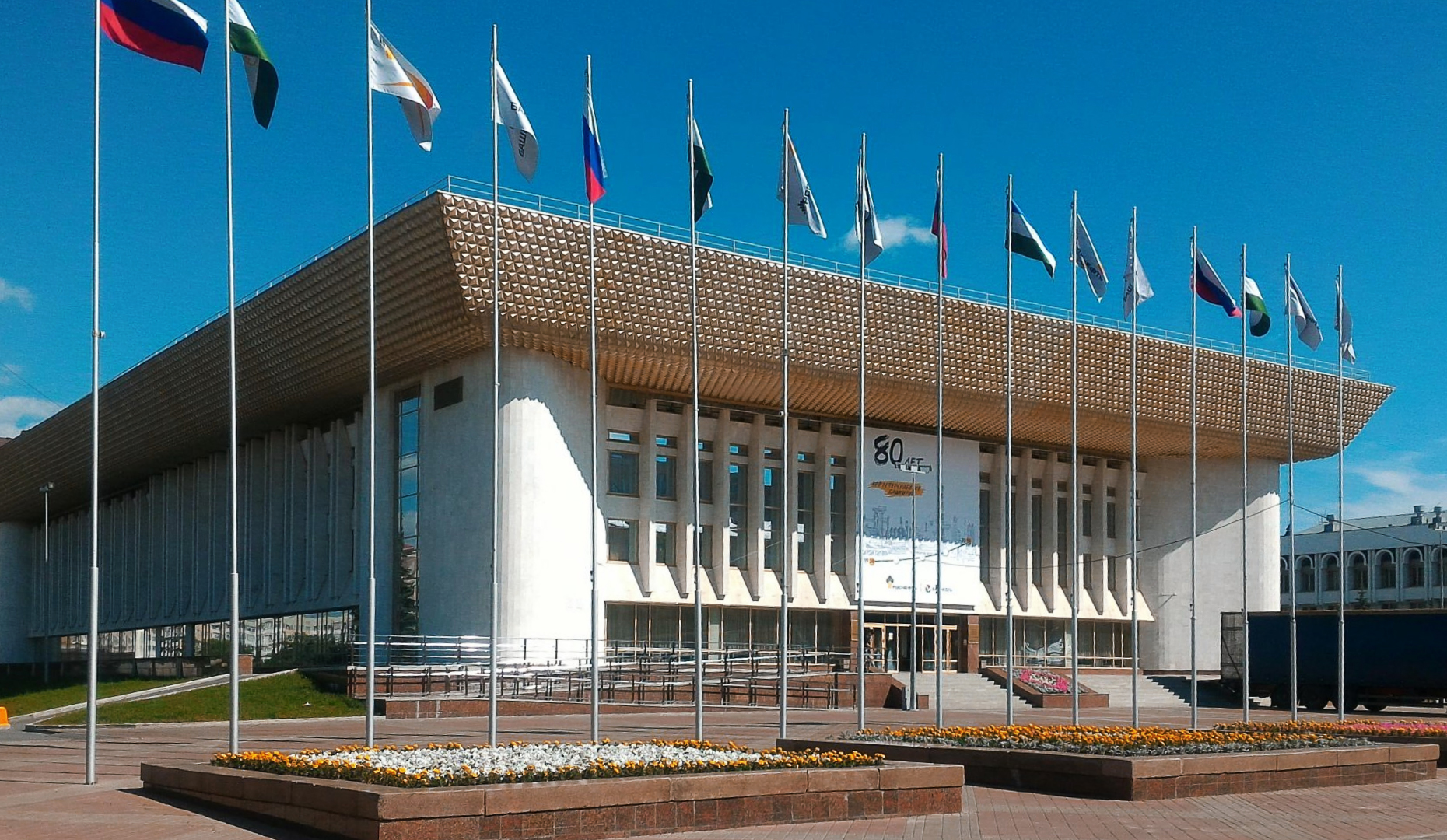 The «Bashkortostan» State Concert Hall is now deservedly the main venue of the republic. Its varied scope and flexible acoustic capacity make it an important fixture of the cultural scene in the republican capital. Every day, numerous events take place at the venue, ranging from symphony and popular music concerts, ballet and theatre performances, to conferences, festivals, competitions and so on.
Following a refurbishment in 2014, the Concert Hall was fitted with state-of-the-art stage equipment and professional acoustic systems. The Concert Hall team has built great expertise in organising and conducting concerts of high-profile art stars. The highly acclaimed performances held at the venue include concerts of Vladimir Spivakov, Dmitri Hvorostovsky, Ildar Abdrazakov, Denis Matsuev, Yuri Bashmet and other Russian and international stars. Concerts are also performed by many recognised masters of art of the Bashkir and Tatar scene and republican dance сompanies. More than 300 various events are held here every year.
The overall floor area of the building is over 18 thousand sq. meters. The four storeys accommodate a large auditorium of 926 seats, a small auditorium of 213 seats, a conference hall, dance classes, cafes, offices and facilities. The building also houses numerous creative workshops and studios, with total attendance figures of up to 2,000 people at a time.
The Zagir Ismagilov Ufa State Institute of Arts was founded in 1968 at the premises of the previously operational Ufa academic and consulting unit of the Gnessin State Music Pedagogical Institute (now the Gnessin Russian Academy of Music). The Institute of Arts was meant to serve as a centre for training skilled professionals for academic and cultural institutions of Bashkortostan and neighboring regions of the Russian Federation. The newly opened institute had two departments, namely, the Music and Theatre departments, and five multi-disciplinary divisions for Piano and Orchestral Instruments (the violin, viola, cello, double bass), Choral Conducting and Folk Instruments, History and Theory of Music and Composition, Drama and Acting, and the Humanities.
The Institute of Arts is based in a historical building in downtown Ufa (formerly, the Hall of the Nobility, 1834). The building is not only a historical landmark dating back to the 19th century, but is also a reference to the great Russian singer Feodor Chaliapin. In 1891, he first sang here as professional opera singer. A memorial plaque was placed on the wall in remembrance of the occasion. Since September 26, 1996, the Concert Hall of the Ufa State Institute of Arts has borne the name of Feodor Chaliapin. In 2007, a monument to the great singer was сeremonially unveiled next to the Concert Hall entrance.
Today, the Zagir Ismagilov Ufa State Institute of Arts remains a centre for training musical talent both for the Republic of Bashkortostan and the neighboring regions. Four departments and 21 divisions of the Institute offer programs in 33 majors and specializations of higher education.