About Republic
The Republic of Bashkortostan is a major subject of the Russian Federation stretching wide in the Southern Urals, the Cis-Urals (west of the Urals) and the Trans-Urals. The territory at the edge of Europe and Asia is remarkable for the unique natural landscape, historical monuments, diverse population and cultural traditions dating back centuries.
Bashkortostan's natural heritage is immense, with thousands of rivers, including the biggest one, the Agidel (Belaya) River and its tributaries; thousands of lakes, numerous mountain ridges, and about 300 karst caves, the biggest one being the famous Shulgan-Tash cave.
Bashkortostan is also an oil-producing region and a hub of the petrochemical and machinery industries. The city of Ufa is the republican administrative centre and capital.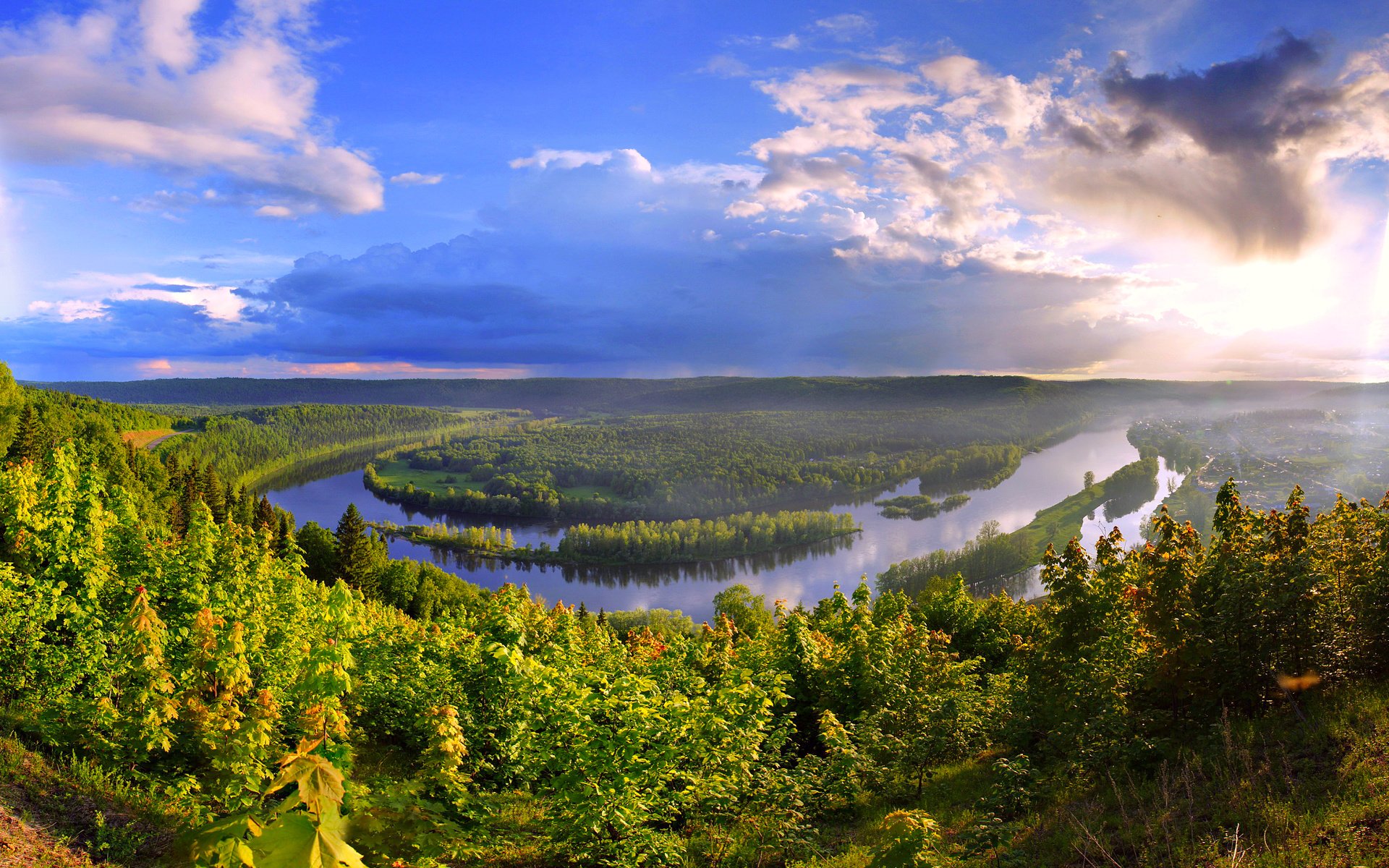 Historical traditions and rich cultural heritage open up inexhaustible creative potential. The substantial core is the local popular culture, which underlies the development of professional science, literature and art. The republic's authentic culture, with its ethnic and genre diversity, comprises elements of folk heritage, music, theatre, dance, visual arts, religion, literature, etc.
In 2020, Bashkortostan will come to the foreground of the global cultural scene when the republic will be hosting the first World Folkloriada, a grand festival of folk art, dance, and choir singing. The republic counts more than 50 theatres in all forms of ownership, including 12 state theatres. The most famous and prominent theatre companies are the Bashkir State Opera and Ballet Theatre, the Majit Gafuri Bashkir State Academic Drama Theatre, the Russian State Academic Drama Theatre of Bashkortostan, the Mustai Karim National Youth Theatre, the State Tatar «Nur» theatre of Ufa, the Bashkir State Puppet Theatre, etc. Numerous museums, exhibition halls, libraries, and culture centres are also prominent republican hubs of art and culture.
A genuine centre of art with a unique stage to accommodate symphony, acoustic and popular music concerts, as well as theatre productions and show programs is the «Bashkortostan» State Concert Hall. It is this hall that has hosted the Vladimir Spivakov International Violin Competition (since 2016) and the «Vladimir Spivakov Invites» festival.
Another important cultural event in the Bashkir capital is the Rudolf Nureyev International Ballet Festival held annually in Ufa since 1993. The festival of symphony and choir music has also become a favourite of the classical music audience. The traditional agenda now includes the «Chaliapin Nights in Ufa» International Opera Festival, the International Fyodor Chaliapin Vocalists' Competition, the International Zagir Ismagilov Competition of Music Performers, the Nariman Sabitov competition, the International Art Theatre and Music Project Holland-Bashkortostan «Imagination.
Meeting Van Gogh», and the «Silver Akbuzat» International Festival of National and Ethnic Films, etc.
The Republic today is one of the leading subjects of the Russian Federation with high scientific and industrial and economic potential. It plays an important part in the national economic and social development.